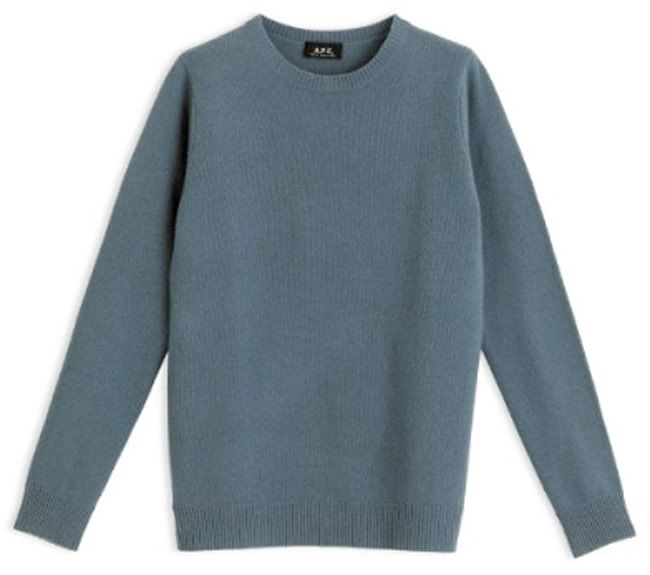 (Crew neck pullover, $84 @
A.P.C.
)
     There's a lot of conflict going on in my brain right now. On one hand, I feel obliged to share the fact that A.P.C. online store (as well as the boutique in New York) is having a massive half-off
sale
. And I've been drooling over this sweater ever since their Autumn/Winter 2007 collection came out. 100% lambswool (perfect for the season!) and ribbed at the cuffs and hem, you just
know
 that this thing fits like a dream.
     But by sharing it with you all, I drastically reduce the chances that the XS in the turquoise color that I j'adore will be gone by the time I summon up the dollars to get it. Please be kind, fate. I think my heart would just about snap in half if I didn't get my hands on this sweater.
     And I think all of these are going to be Wallet Alerts until my wallet gets a little fuller. I've been asking around for how to properly procure a sugar daddy, but no luck—yet.
♦
DiggIt!
♦
Add to del.icio.us
♦
Add to Technorati Faves