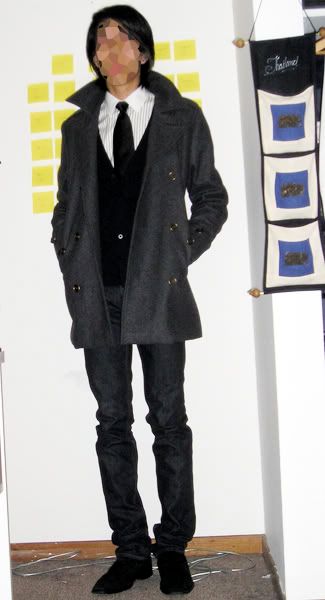 (Shades of Griege peacoat, Forever 21 cardigan, Express shirt, Penguin tie, Marc by Marc Jacobs jeans, loafers)
     I suppose it's time for a change of locale. We were taking photos for the yearbook and were instructed to dress appropriately. But apparently "taking photos" really means being squeezed into a huddle and photographed three times.
     I really can't spend any time writing this, as my precious brain cells should be directed towards finishing this damned paper.
♦
DiggIt!
♦
Add to del.icio.us
♦
Add to Technorati Faves