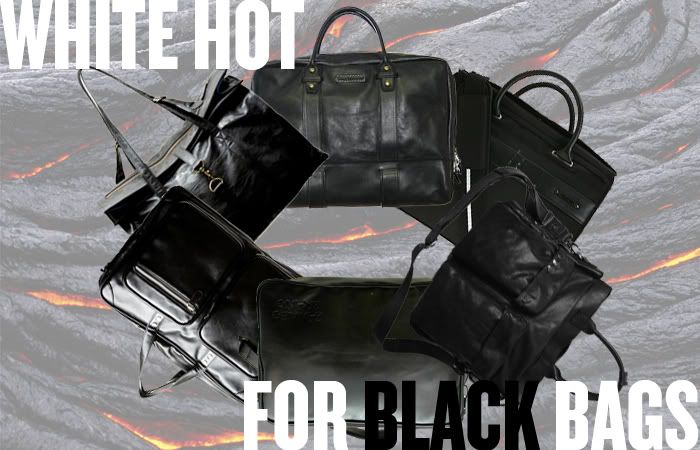 (Clockwise from top: John Varvatos Slotted Brief, $895 @ BlueBee; Ben Sherman Accordian Laptop Case, $99 @ Urban Outfitters; Surface 2 Air Paris Black Cargo Bag, $552 @ OAK; Banned Brand Laptop Bag, $164 @ 111VOX; Sandqvist Arne, $178 @ 111VOX; Sandqvist Meryl, $148 @ 111VOX)
     I haven't been able to take my mind off the idea of a big, black bag. Since when is having a slim, slouchy sack that can swallow all your belongings a bad idea? The Swedes seem to agree with me, since three of my picks are from 111VOX, a webshop based in Stockholm. Not a plug or anything, just a coincidence.
     I am all over this "black for summer" thing. I've snagged a few more things, but I'm planning on making a shopping expedition sometime soon, so expect me to have more prattling in days to come.
♦
DiggIt!
♦
Add to del.icio.us
♦
Add to Technorati Faves